Monitor anything you can think of
the only limit is your creativity
Engineers✓ Data Scientists✓ Analysts✓ Product Managers✓
1
Automatically detects Anomalies, Trends, Highs, Lows, changes in Data Size and Accuracy.
Monitor any number, whether model performance & data drift, rows of data, business logic, or anything else you can think of. Quickly identify changes in size, accuracy and anything else out of the normal.
2
Track run times of ETLs, Model Training, Analysis, Queries, Imports, and much more.
Time anything in your system, see historical charts, and with no configuration, be warned of slow down and speed up, as well as time based trends and anomalies.
3
Understand your data like never before, and always be the first to know of any issues.
Make monitoring part of your development process, understand your data, algorithms, models, customers, and your business better than ever before.


Join other businesses that trust us with their monitoring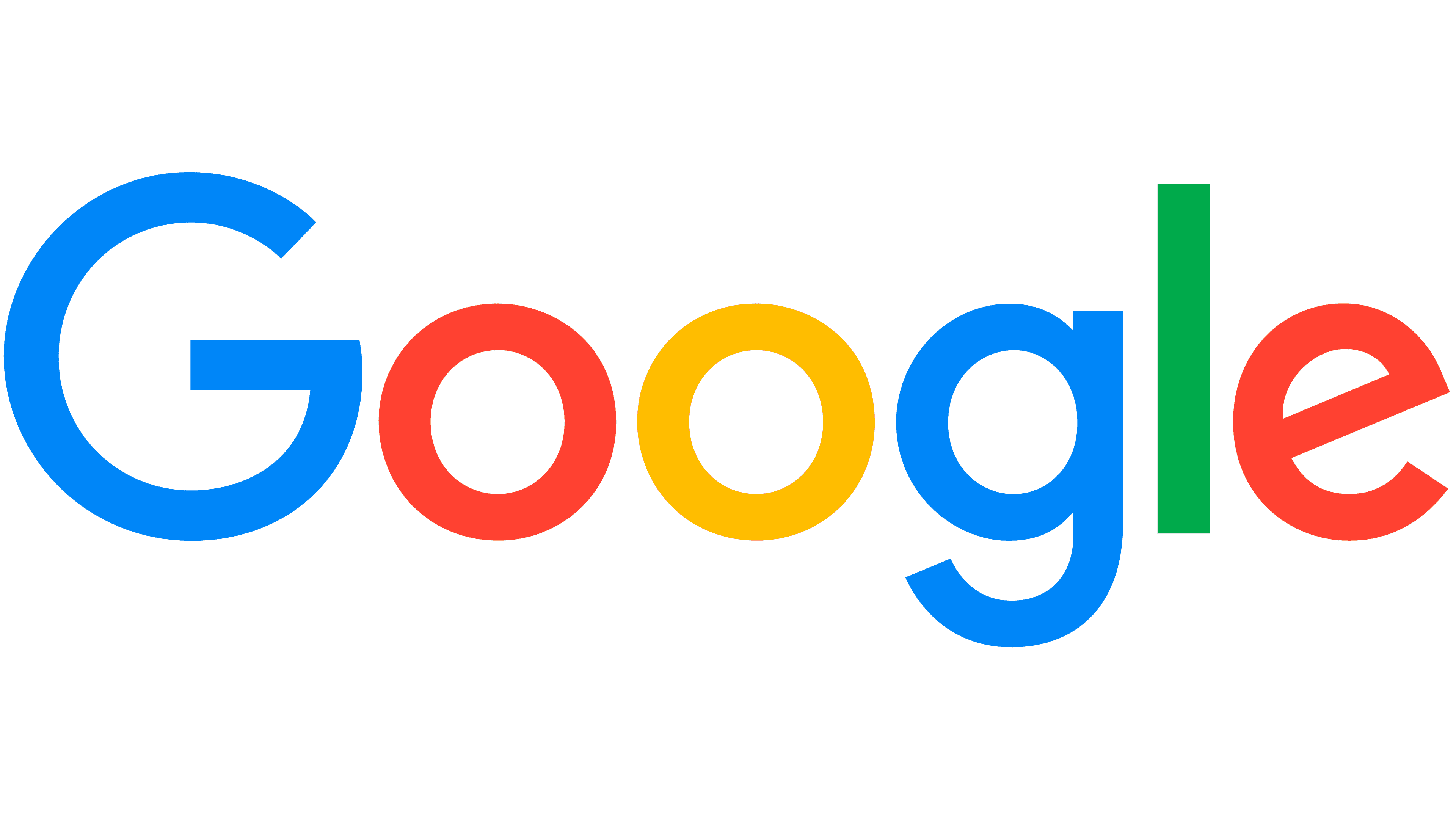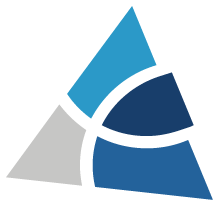 Adthena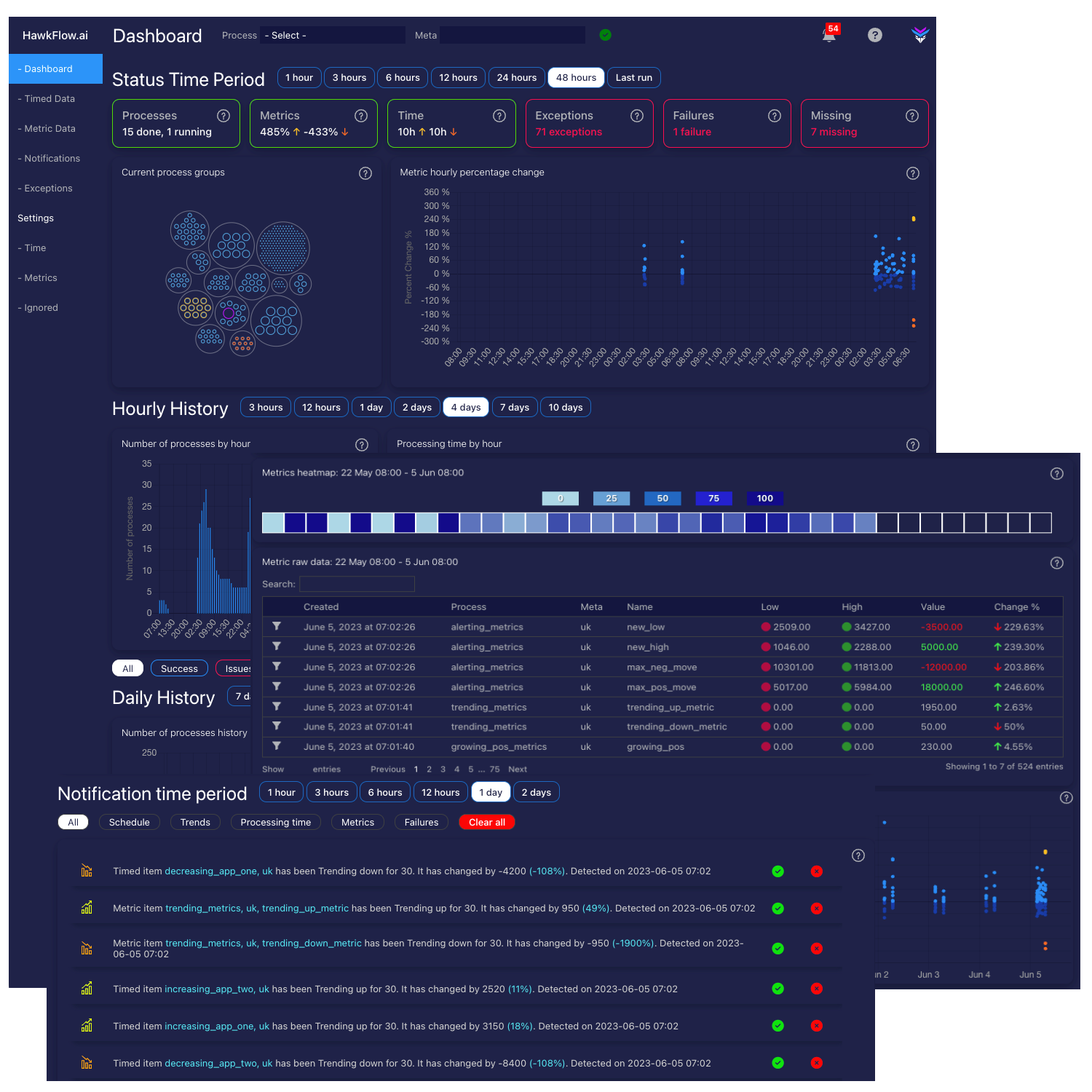 Simple integration
With simple code integration, you will have full control over what you send. No setup or waiting for infrastructure to be configured. Designed to integrate seamlessly with your existing machine learning infrastructure.
Features
HawkFlow.ai gives you powerful monitoring that is simple to use.
Monitor anything
Monitor any part of your code, infrastructure or business, the only limit is your creativity
Time anything
Something running fast or slow is often the first sign there is a problem.
Numbers
Send any numerical value and know if it is trending up, down, volatile, or having anomalies.
Schedules
Be alerted if any scheduled code or job has not run, started late or early.
No complex setup
Get started within minutes for no cost and with no setup or configuration
Exceptions
Easily send exceptions from you code to the HawkFlow API amd never miss another error.
Alerts
Stay informed on the state of your system with easy to understand alerting.
Ownership
Easily integrate monitoring in to your agile process and have your team take ownership.
What People Are Saying
People like you are doing amazing things with HawkFlow.ai
Daniel Whitlock, data engineer
"I did not realise how insightful timing code could be. You have to try it."
This really helps me plan ahead, know where to focus, as well as getting earlier warnings of issues than I have ever had before.
David Fernandez, data scientist
"HawkFlow honestly beats all other MLOps solutions that I have tried."
I can monitor any part of my model creation and accuracy. We found new issues within days that we knew nothing about.
Noah Weatherby, product manager
"I did not know tools like this existed."
It is so simple to use, I have managed to track all kind of customer activity that I did previously had no visibility on. Combine that with all the automatic alerts, it really is amazing.
Get started with Hawkflow.ai today and
make monitoring part of your development process.